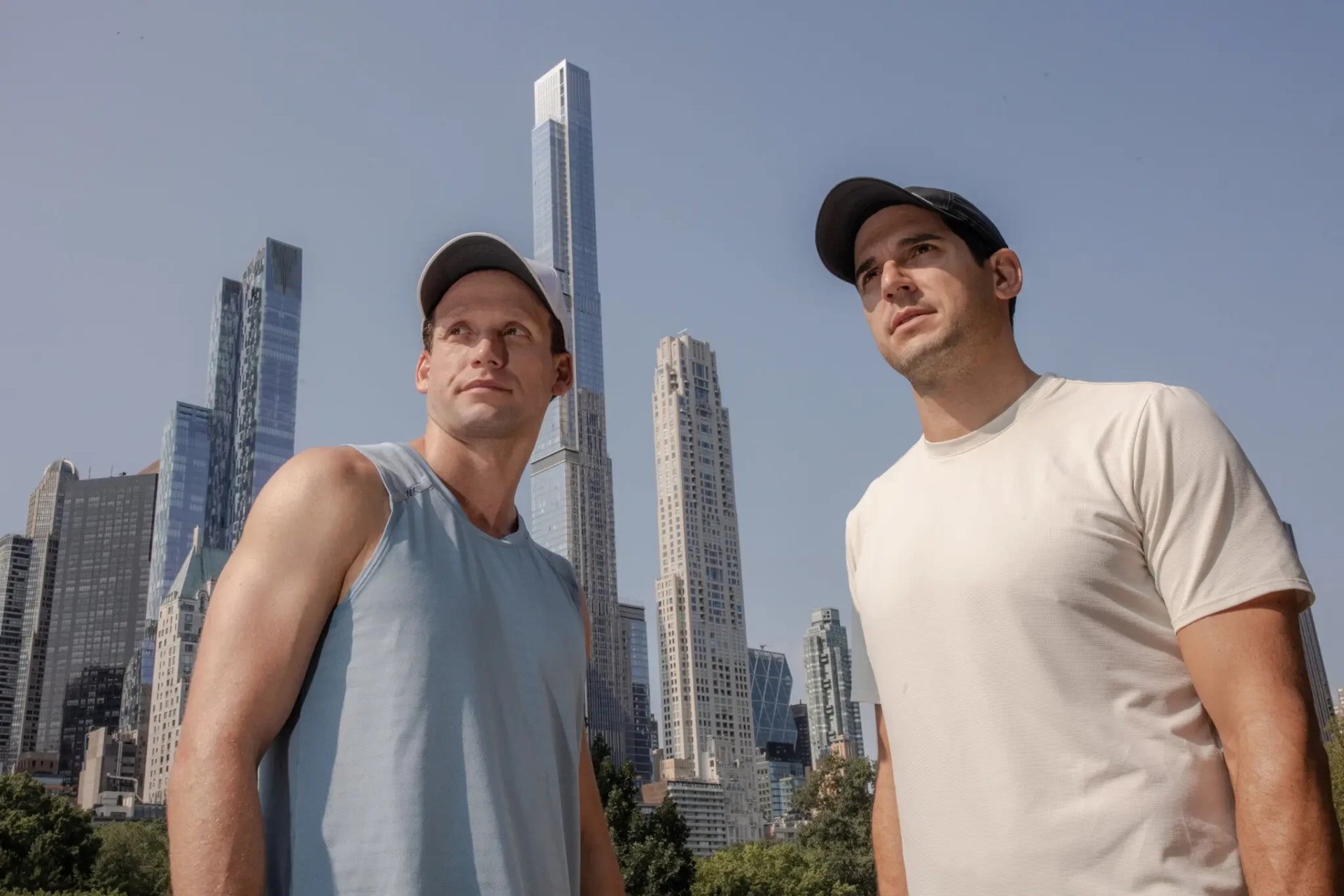 Tal Alexander, left, and Oren, his brother, in Midtown Manhattan.
Credit...
Natalie Keyssar for The New York Times
The real estate agents and brothers Tal and Oren Alexander, originally from Miami, have been involved in some of the country's most expensive residential deals. In 2019, they sold a 24,000-square-foot penthouse at 220 Central Park South for $238 million to the billionaire Ken Griffin. Earlier this year, the brothers, who a decade ago founded the Alexander Team at Douglas Elliman Real Estate, used their successful track record and brand to start their own ultra luxury real estate company, Official Partners.
Although they work closely, the brothers don't often spend Sundays together. Tal, 36, lives in Manhattan with his girlfriend,
Arielle Kogut
, a partner at a venture capital firm. Oren, 35, is in Miami much of the year, where he lives with his fiancée, the model
Kamila

Hansen
, and runs the Florida side of the business, much of which revolves around clients from New York. When Oren is local, he stays at Tal's place in Midtown, a
somewhat notorious
supertall tower at 432 Park Avenue, in a 4,000-square-foot apartment. "There's ample room," Oren said. Tal is currently showing the building's penthouse, for an undisclosed price, to qualified buyers. The current owner paid $90 million for the 8,000-square-foot residence, he said.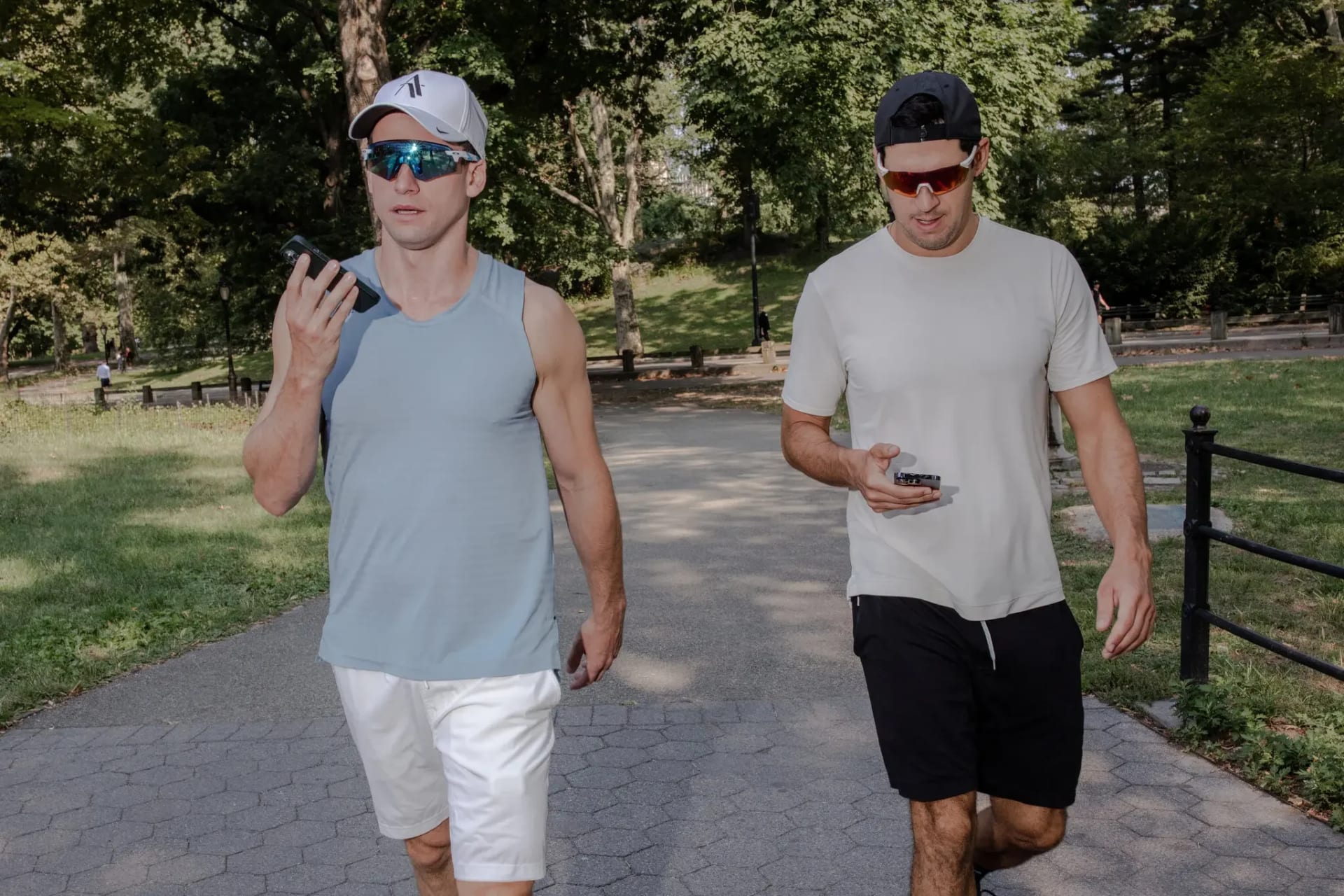 Both brothers start their
Sundays
with a trip to the gym, most likely at Barry's Bootcamp.
Credit...
Natalie Keyssar for The New York Times
GET A MOVE ON Tal Alexander: For most people, Sunday is a day to catch up or relax. For Oren and myself, there are no days off. Sunday's an important day because a lot of clients who are buyers want to go see open houses. I start off early, about 8 a.m., and take a class at Barry's Bootcamp or if the weather's nice, I'll run in Central Park. Oren Alexander: I also start my day with a workout, some sort of gym class, like at Barry's, with my fiancée.
BROTHERS WHO BRUNCH
TA:
From there I'll grab a bite. Zero Bond is a members' club on Bond Street. They do a great brunch, and it's a great opportunity for me to meet a client before I start showing properties. It could be one of our clients who's shopping properties, or somebody I'm meeting to talk about something I'm going to put on the market. I'm pretty healthy. I'll eat egg whites with a side of wheat toast, maybe a tomato and cucumber salad.

OA:

On the weekends I enjoy the brunch within the building. That's what's great about staying at 432 Park. It truly has all the amenities you can get at a hotel. On Sundays the building's private restaurant, led by the Michelin-starred chef, Shaun Hergatt, does an amazing brunch. I like their chicken Milanese.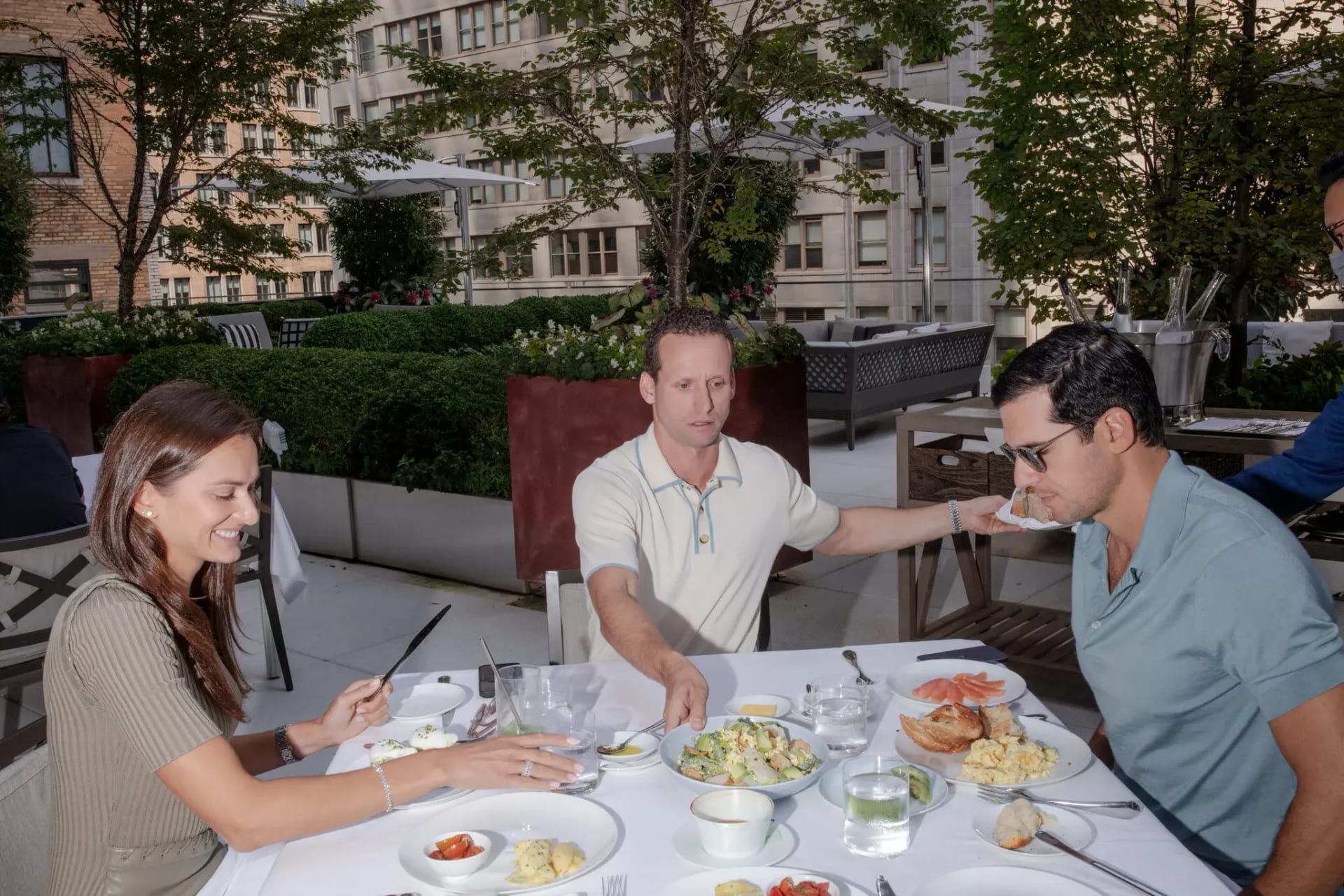 Breakfast at 432 Park's private restaurant.

Credit...

Natalie Keyssar for The New York Times
RUN, WALK TA: I'm done with brunch about 1, then I start showing. I'm running all over New York City. It could be downtown, it could be uptown. My new townhouse listing is at 17 Jane. I just put that on the market for $23.5 million. It comes with two parking spots, and I like to show buyers how the garage operates. It's an underground garage, with a self-parking system. It's really rare to have that in the West Village, almost nonexistent.
OA: When I'm in the city I like to check out and visit anything new that's opened. After brunch, I walk. Recently I walked all the way from Midtown down to the World Trade Center. The city changes so quickly, and I'm there to see where those changes are, where the growth is. I'll look at architecture, what's the latest hotel that's opened and the new restaurant openings. We represent developers in sales of new developments, and developers look to us to advise and consult. A lot of times that involves interior design, food and beverage and even architecture. They look to us as tastemakers.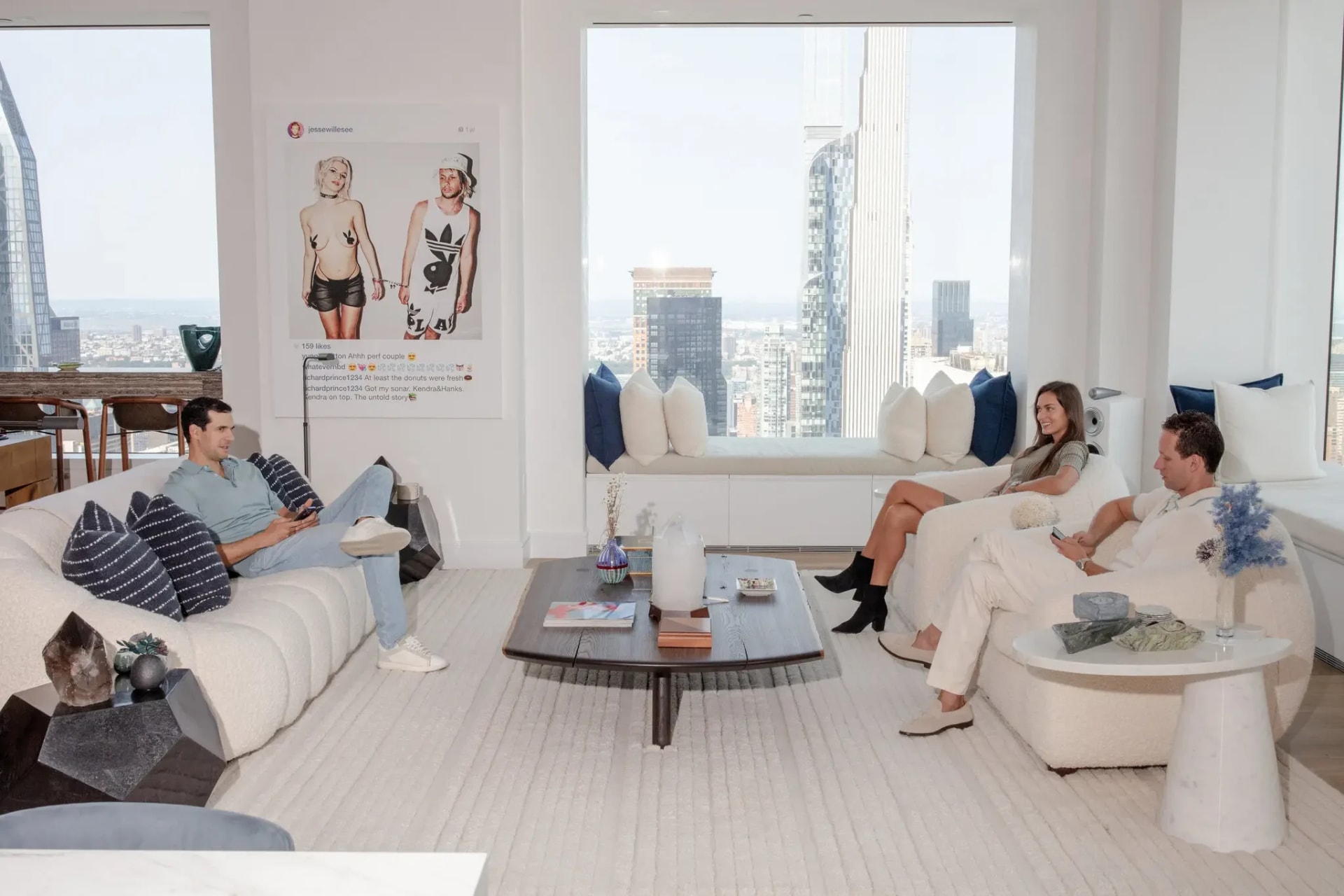 The two brothers and Arielle Kogut, Tal's girlfriend, at her and Tal's apartment. Sunday is an "important day" because a lot of clients want to see property listings.
Credit...
Natalie Keyssar for The New York Times
A HUSTLE AND A HANG TA: From Jane Street, I'm running over to my other listing on Greenwich Lane, which is the penthouse. We're selling it off market, just the way my client prefers. They don't want pictures of the home floating around on the internet. It has some of the best views in the West Village. OA: After I walk, I would probably meet some friends for a drink or a coffee. Sundays, the Mercer Hotel lobby is a place a lot of our friends are around, so I'll stop in there. Some of the friends are clients. When they're with me in Miami, they're seeing properties. At the Mercer, it's a time for me to connect with them on a more social level. We're in a business of relationships. Sometimes you want to meet with clients off the court.
DEBRIEF
TA:
After Greenwich Lane, I'm probably running over to 432 Park to show the penthouse. Then it's Sunday recovery at
Remedy Place

.
It's a brand-new social wellness club in the Flatiron district. I'll do the infrared sauna. What's nice about it is Oren and I can go together, we can sit and chat and maybe do an ice bath together. We talk about not just our day. We start to plan out the week ahead.
OA:
The founder is a friend of ours. Tal and I catch up there. We have a great mutual respect for each other, where we can speak to each other in a way that we can in no other relationship. The fact that we're brothers lets us provide constructive criticism without emotions getting between us. It's an important part of the dynamic of our partnership.
PARK AVE. TOUCHDOWN TA: Then usually we'll go home and try to watch some N.F.L. football. We're both big Dolphins fans. About 7:30 or 8 we'll head out to dinner. I always make it a point to try and grab a nice meal with my girlfriend. OA: We'll probably both be sitting on our laptops watching football and sending emails. I like to go over all my emails from the past week and make sure I covered everything.
PACKING IT IN OA: I go to bed probably around midnight. TA:Same here.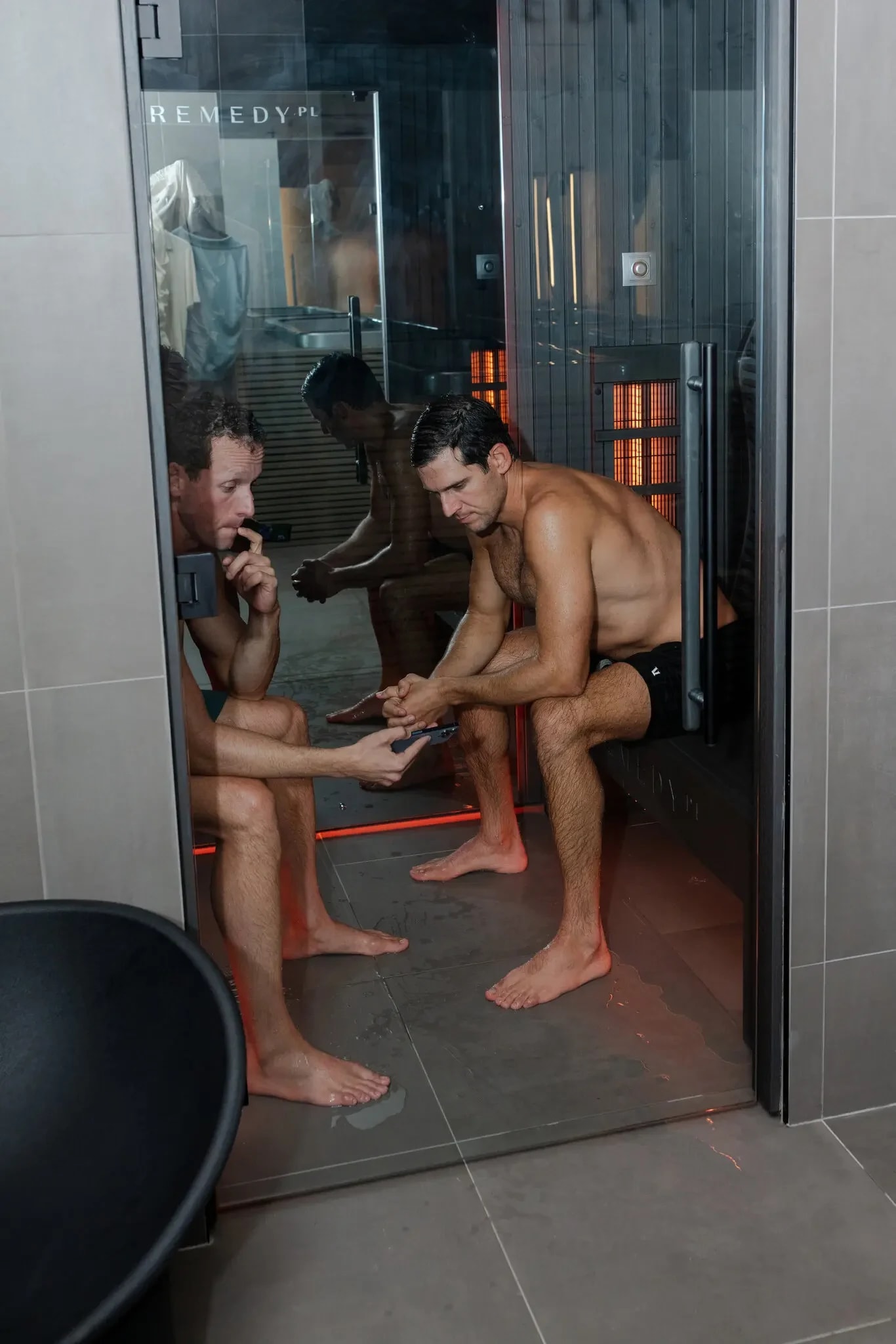 At Remedy Place, a "social wellness club" in the Flatiron district.
Credit...
Natalie Keyssar for The New York Times
Sunday routine readers can follow the Alexander brothers on Instagram at @talalexander and @orenalexander.